PREP: 50 MIN  |  COOK: 20 MIN  |  MAKES: 20-25 MEATBALLS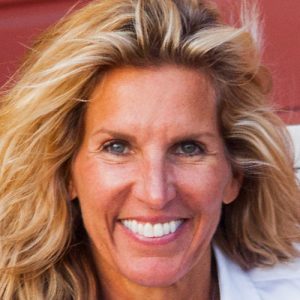 Recipe by House Chef, Abbie Leeson
Learning through travel, Abbie has eaten her way through nearly 60 countries. Australia, Finland, Morocco, Japan and France - a few of her culinary favorites. She's passionate about taking ginger into unexpected places, while still revisiting the classics like her beloved Ultimate Chewy Ginger Snaps. Favorite culinary book: Salt, Fat, Acid, Heat. Favorite moment with a fellow chef: Dinner with Julia Child, 1992. Actually, she was at the next table. We told the waiter, "We'll have what she's having."
Pork and Quinoa Balls with Sweet Chili Sauce
Pack these protein-rich pork-quinoa balls for lunch with some cherry tomatoes and vegetable sticks. Healthy, hearty, dairy free, soy free. Pop a small freezer pack alongside to keep them cool until lunchtime.
ingredients
1/2 cup black quinoa
237 ml vegetable stock
500 g lean pork mince
1 garlic clove, minced
1 tablespoon The Ginger People® Pickled Sushi Ginger, thinly sliced
2 scallions, finely chopped
1 egg, lightly beaten
Vegetable oil spray
180 ml sweet chili sauce
directions
Place quinoa and stock into a small saucepan and bring to a simmer.
Turn the heat down as low as it will go, cover and cook quinoa for 20-25 minutes or until cooked and the liquid has been absorbed. Cool quinoa completely
Heat oven to 200°C/180°C Fan and line an oven tray with baking paper.
Mix half the cooled quinoa with pork, garlic, Sushi Ginger, scallions and egg.
Roll about one heaping tablespoon of mixture in your hands to form a meatball and place on the oven tray. Continue with the rest of the mixture until you've formed 20-25 meatballs.
Place the tray in the oven and bake for 20 minutes until meatballs are golden and cooked through. Serve either hot or cold with sweet chili sauce.
There are no reviews yet. Be the first one to write one.