PREP: 5 MIN  |  COOK: 0 MIN  |  SERVES: 2-3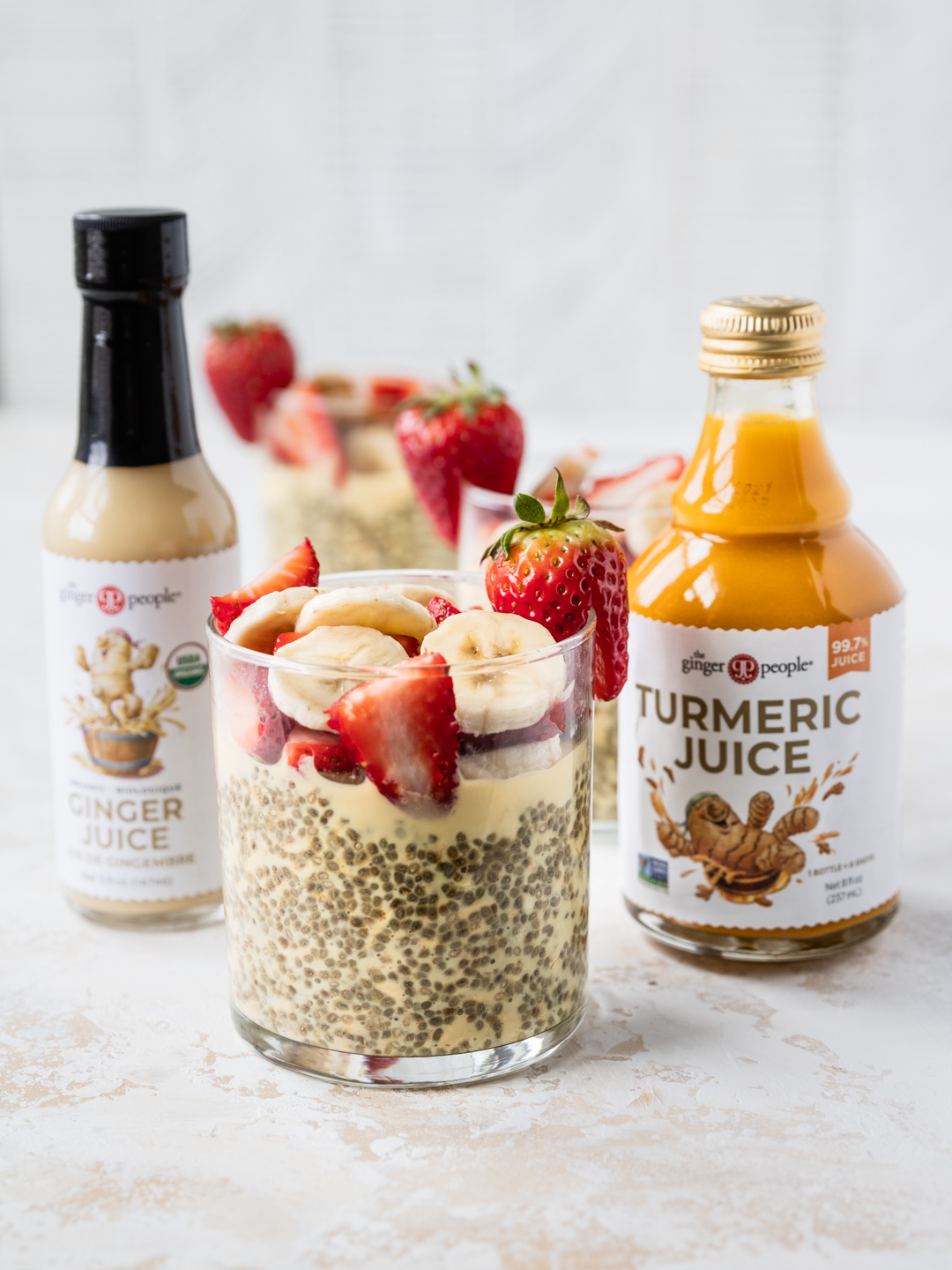 Recipe by Marla Noriega

Trained at the famous Gato Dumas school in Colombia, Marla Noriega is a kitchen lover at heart and professional chef by trade. Marla believes to eat well is to live well. A healthy body pairs with a healthy mind. She likes working with quick and easy recipes. Cooking is a form of meditation for Marla. Immerse yourself in your cooking to taste something truly wonderful.
recipe note
The enzymes in ginger prevent this dish from setting. Adding the Ginger Juice at the end allows the oats to set and have a yogurt-like, more solid texture.
Overnight Turmeric and Ginger Oats
Looking for an easy way to increase your intake of omega-3s? Black Chia seeds are a quick route, with about 3100mg of omega-3 per serving. Be prepared for an interesting texture: soaked Chia has a consistency similar to tapioca.
ingredients
directions
Mix first six ingredients, oats through cinnamon, together and refrigerate overnight. Add Ginger Juice and garnish before eating.
There are no reviews yet. Be the first one to write one.