PREP: 15 MIN  |  COOK: 1 HR  |  SERVES: 4-5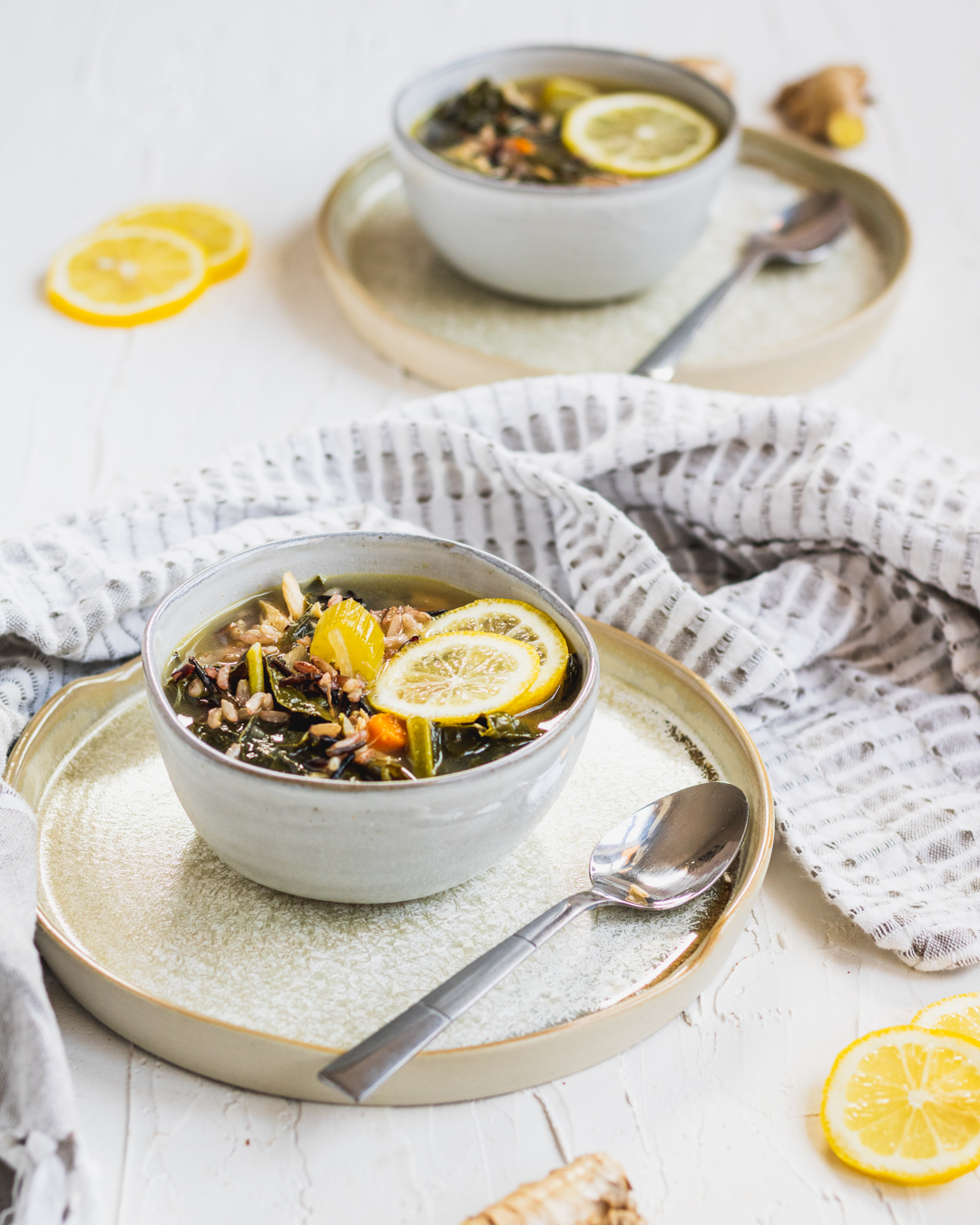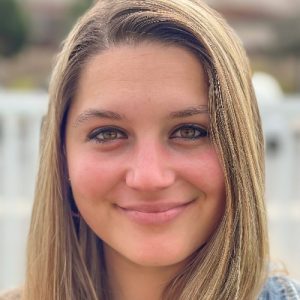 Recipe by Amanda Chasten
 Amanda is a food scientist, recipe developer and food photographer based in Marina, California. She is the owner of Amanda's Inspired Kitchen, LLC and is passionate about creating nourishing recipes. She has several years of experience in product development in the food industry, including in chocolate, ice cream and fresh produce.
Lemon Ginger Chicken Soup
A make-ahead, feel-better soup loaded with good stuff – ginger, lemon, garlic, kale… For an extra health boost, use bone broth. Avoid soggy rice by storing it separately and adding it right before serving.
ingredients
227 grams chicken breast
1.2 liters low sodium chicken broth (or use bone broth)
177 milliliters fresh lemon juice
Zest of one lemon
60 milliliters The Ginger People® Minced Ginger, divided
2 stalks celery, chopped
2 medium carrots, peeled and chopped
3-4 stalks Lacinato or curly green kale, de-stemmed and chopped
Salt and pepper
3 cloves garlic
2 sprigs fresh thyme
2 sprigs fresh rosemary
1 small yellow onion, diced
1 tablespoon olive oil
180 grams rice (white, brown or wild), cooked
directions
In a Dutch oven, combine chicken breast, 177 milliliter water, 15 milliliters Minced Ginger, 1 clove garlic, 1 teaspoon salt, 1 teaspoon pepper, 2 sprigs thyme, 2 sprigs rosemary. Bring to boil over medium-high heat, then reduce to medium low.
Cook covered for 25-30 minutes or until chicken is tender and able to be shredded. Remove from liquid and shred.
Meanwhile, cook rice according to the package and set aside. For added flavor, use additional chicken broth instead of water and add 15 milliliters Minced Ginger.
Reserve shredded chicken and cooking liquid and herbs in a bowl.
In the same pot, heat 1 tablespoon olive oil over medium heat and add diced onion, celery, and carrot. Sauté for 3-5 minutes.
Add 2 cloves garlic, 30 ml Minced Ginger, 1/2 teaspoon salt, 1/2 teaspoon pepper and sauté for 5 more minutes or until the vegetables are tender.
Add lemon juice, lemon zest, chicken and cooking liquid/herbs. Add chicken broth. Simmer on low for 15-20 minutes
Add chopped kale and simmer for 5 more minutes.
Remove soup from heat. Remove sprigs of herbs.
Fluff rice with a fork and scoop into bowls. Ladle soup over rice. Serve hot.
There are no reviews yet. Be the first one to write one.