PREP: 10 MIN  |  CHILL: 2-24 HRS  |  SERVES: 6 – 10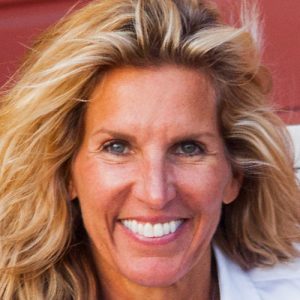 Recipe by House Chef, Abbie Leeson
Learning through travel, Abbie has eaten her way through nearly 60 countries. Australia, Finland, Morocco, Japan and France - a few of her culinary favorites. She's passionate about taking ginger into unexpected places, while still revisiting the classics like her beloved Ultimate Chewy Ginger Snaps. Favorite culinary book: Salt, Fat, Acid, Heat. Favorite moment with a fellow chef: Dinner with Julia Child, 1992. Actually, she was at the next table. We told the waiter, "We'll have what she's having."
Goat Cheese Crackers with Ginger Spread
The flavours of goat cheese, rosemary and black pepper blend to create this savoury spread. The spicy-sweetness of our Ginger Spread serves as the balancing ingredient. Crunchy fruit or nut crisps complete the treat.
ingredients
227 grams cream cheese, room temperature
113 grams goat cheese, room temperature
1 tablespoon finely chopped rosemary
Fresh ground black pepper to taste
Crackers or fruit and nut crisps to serve
directions
In a large bowl, mix cream cheese, goat cheese, rosemary and black pepper.
Line a small bowl or ramekin with plastic wrap. Put the cream cheese mixture in the bowl or ramekin and wrap plastic wrap around it. Push down so that it fills the bottom of your container evenly. Refrigerate for at least 2 hours or overnight.
When you are ready to serve, pull the cheese out of the ramekin by pulling on the plastic wrap.
Surround cheese mixture with crackers. Serve with Ginger Spread.
There are no reviews yet. Be the first one to write one.