PREP: 10 MIN  |  COOK: 25-30 MIN  |  SERVES: 2-4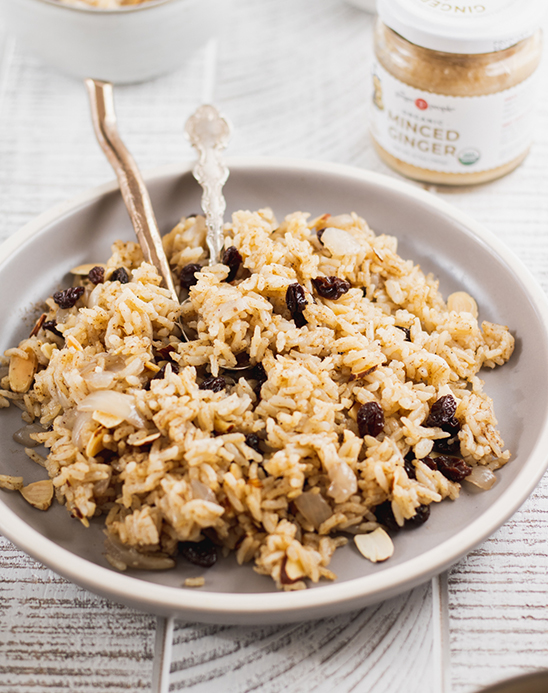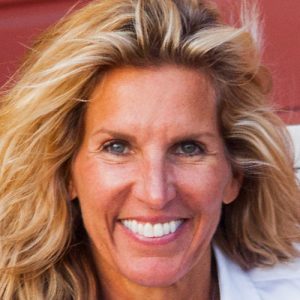 Recipe by House Chef, Abbie Leeson
Learning through travel, Abbie has eaten her way through nearly 60 countries. Australia, Finland, Morocco, Japan and France - a few of her culinary favorites. She's passionate about taking ginger into unexpected places, while still revisiting the classics like her beloved Ultimate Chewy Ginger Snaps. Favorite culinary book: Salt, Fat, Acid, Heat. Favorite moment with a fellow chef: Dinner with Julia Child, 1992. Actually, she was at the next table. We told the waiter, "We'll have what she's having."
We love the healthy, earthy flavours in this Garam Masala Spiced Rice inspired by @amandasinspiredkitchen. Lite coconut milk adds richness while our Organic Minced Ginger delivers zest.
ingredients
1 tablespoons olive oil
1/2 yellow onion
2 teaspoons Garam Masala spice
1 teaspoons salt
1/2 teaspoons pepper
2 tablespoons The Ginger People® Organic Minced Ginger
2 cloves garlic, minced
350mL lite coconut milk
1 cup jasmine or other medium grain rice
1/4 cup raisins
1/4 cup slivered almond
directions
Add olive oil and onion to a large pot and sauté about 5 minutes. Add garam masala spice, salt, pepper, Minced Ginger and minced garlic. Cook 1-2 more minutes over medium low heat.
Add coconut milk and rice to the pot, stirring well and scraping up any bits from the bottom of the pot.
Bring to a boil, then reduce heat and simmer for 25-30 minutes or until rice is tender and liquid is soaked up.
Remove from heat and fluff with a fork. Stir in raisins and almonds. Serve hot as a side dish.
There are no reviews yet. Be the first one to write one.